dean's address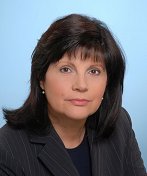 The Faculty of Education is deeply rooted far back in history. In the Slovenian littoral area the tradition of educating teachers and taking care of their further training has been present for over 130 years.
In 1974 a branch of the College of Education of Ljubljana was established in Koper. From 16 students enrolled in 1974 the number increased to 390 by the year 2003, when the Faculty of Education in Koper was founded as an independent higher education institution. The academic year 2013/14 started with 1652 students enrolled. It is not an exaggeration to say in the framework of the University of Primorska our faculty is experiencing real blossoming, as the young university has placed the challenges of the third millennium side by side with the European academic tradition. By becoming part of the national higher education network the Faculty has entered the common European higher education and research area.

At the Faculty of Education the study is built on the most recent outcomes of scientific findings in the field of education and on examples of good practice and on vast experience. Education has been becoming a lifelong process with employability and mobility in the European higher education area set as the principal goals to guide it. The student must develop all the necessary skills for the future job: the disciplinary, psychological and pedagogical, social, etc. competences required for him or her to be able to equally take account of both the child's emotional and cognitive comprehension.

Although teacher education and training is a regulated process that in its basic design of preparing for the job and lifelong professional development must be unified for the whole of Slovenia, we have become discernible in the Slovenian educational space through a proportionate degree of electivity. All first cycle study programmes have been upgraded with postgraduate master and doctoral studies.

The job of a pre-school or a school teacher is one of the most beautiful, yet at the same time one of the most challenging ones. What can be more precious than teaching the young to find in themselves their strengths and potentials and enabling them to acquire the knowledge that will let them fulfil themselves and contribute to the development of society? Not everyone can do this job and serve in this profession, only the ones who truly believe in each and every child.

Full professor Mara Cotič, PhD
Dean
back to previous content
print content